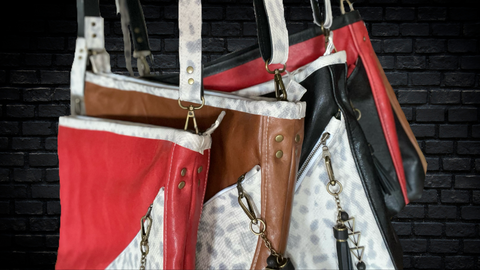 Feel empowered with custom pieces that are as unique as you
🔥❤️ VooDoo at my sewing sergers, ghost at my sewing machine, R2D2 at my embroidery machine. I think I'm starting to hoard Mari's pincushions like I hoard fabric! 😂
The craftsmanship on this hat is absolutely gorgeous. The hand stitching elevates the hat beyond anything that could purchased in a store. I especially love the custom color that allowed me to get an accessory that I can wear with the majority of my wardrobe. The custom sizing is a perfect fit. I feel like I'm stylin' and profilin' when I wear my fabulous hat!! Thanks Mari!!!
I LOVE my VooDoo doll pincushion! ❤️
Friggin love mine!!! I'm going to put the first one on a travel bag I'm making.